Every two weeks we bring you opinion, news and research on Employee Engagement, Leadership and Organisational Performance, along with some thoughts on practical workplace applications.
---
Editorial: Employee Engagement Crisis Demands Leadership Change 
Recent research published by Gallup in the USA showed that between 2012 and 2016, employee engagement increased by just three percentage points. Yes, it's a rise, but not a very encouraging one, given that still only about one third of the workforce can be described as 'actively engaged.'
One piece of analysis (published in the Herald Tribune newspaper this week) pointed out that for most employees, their pay isn't the primary reason they stay with an employer. That's well known, so I was struck by this observation:  "The more benefits a company offers, the more likely they can compete for employees and retain existing talent. Some business leaders believe that benefits help to improve business performance."
I don't doubt that benefits are a factor in how engaged employees feel about their employer, and at least one-third of workers say they would leave their job for specific benefits and perks. However, we would be surprised if that was a key factor in raising engagement. We should not confuse how employees feel about their employer with how engaged they are – the two are not the same (we've all met people who are very happy at work, but also very disengaged and unproductive, right?).
At the same time, the research found that:
Only 22 percent of employees strongly agree the leadership of their company has a clear direction.
Only 15 percent of employees strongly agree the leadership of their organisation makes them enthusiastic about the future.
Only 13 percent of employees strongly agree the leadership of their organisation communicates effectively.
Frankly, those figures are a damning indictment on organisations' leaders, but one can see where the disconnect occurs. If business leaders believe that benefits are the answer to performance and engagement problems, they are focusing too narrowly. Until managers across businesses get to grips with the direction they're headed in and communicate that with their employees in ways that cause employees to choose to be engaged, the situation will only continue to worsen. And I see no reason to suppose the UK is much different to the US. There is clearly still much work to be done!
Steve Short – Emenex
---
Webinar: Taking Charge of Your Career When Opportunities Seem Scarce
It's not too late to register for today's webinar at 2:00pm when we shall be exploring the challenge of providing career development for employees when opportunities appear to be limited, and introducing the Emenex Career Stages model. Based upon substantial empirical research, it's a powerful tool for helping employees take charge of their own careers.
Webinar agenda (30 minutes):
Career Development – a different perspective
Personal brand – how do people stand out in the crowd?
Rethinking our expectations on contribution
The Emenex 'Take Charge' approach to career development
This free webinar will be interactive with the option to ask questions; if you are not able to attend on the day, please register anyway, as the webinar will be recorded and made available to you for a limited time afterwards. Register here.
---
Blog:

 Measurement Lessons From The Oscars Chaos

The drama surrounding the announcement of the winner of the Oscar for Best Picture at the recent Academy Awards highlighted the need to ensure that we are focused on the right measures for the occasion. If the measure of the evening was whether the participants enjoyed the awards and will participate again next year (if invited back!), then I am not sure that the objective was reached.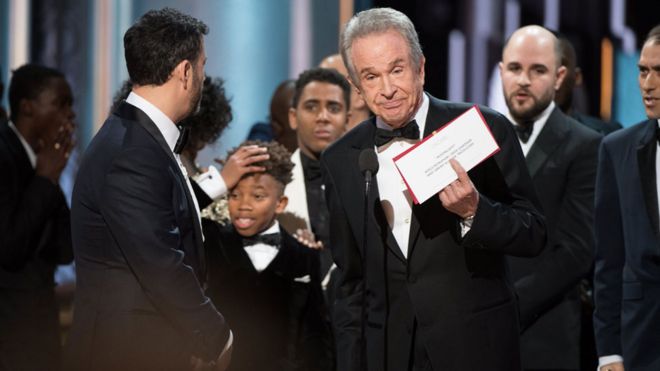 However, if the measure had been getting the right red envelope into the hands of the right person on the stage, then it was certainly a huge failure.
The fiasco that ensued raises a good question for business: are we measuring the right things?  In their book  "The 4 Disciplines of Execution," Franklin Covey differentiate between lead and lag metrics, suggesting that if we focus on, and execute on, our lead metrics, that the lag metrics will take care of themselves.
Using these Oscars as an illustration, read this blog in full to understand more about setting lead metrics and tracking 'soft' lag metrics.
Alistair Aitchison – Emenex
---
What Makes a Great HR Leader?
Answer is here in extensive work carried out by the CIPD who have forensically examined the careers of notable HR and L&D directors – FTSE 100 to SMEs – to find out what makes them tick. It might just help you make it to the top too.
First, the good news. By virtue of being a successful, practising HR or L&D professional, you are on the right side of history: HR leaders are better educated, more networked and more mobile than ever before.
But, of course, careers aren't linear – and they certainly aren't uniform. 'We wanted to drill down into what they really look like, to learn what it takes to climb the ladder. That's why we studied the backgrounds of more than 180 of the most notable and well-regarded UK-based HR and L&D leaders, across a range of criteria.'
---
Rise in UK Employers Using Wellbeing Strategies to Improve Engagement
Employers in the UK are rolling out workplace wellbeing strategies at an unprecedented rate, according to a new research report, 'Employee Wellbeing Research 2017: The evolution of workplace wellbeing in the UK' from Reward and Employee Benefits Association (REBA). Nearly half (45 per cent) of UK companies have a clearly-defined wellbeing strategy in place, compared to less than a third (30 per cent) in 2016.
More than a third (37 per cent) launched their wellbeing strategy to improve employee engagement, and just over a quarter (26 per cent) to improve organisational culture.  But there are many other drivers too, including long and short term illness (mental health specifically), talent retention, boosting productivity and financial education.
---
Lindt & Sprüngli: Putting Purpose at the Heart of Your Business
A Case Study from Engage for Success
Lindt & Sprüngli has been prospering for 170 years (recently Gold Award and Innovation Winners at the Organisational Culture Awards). The company has been on an impressive growth trajectory for the past 10 years, rapidly increasing their workforce from 50 employees to 200, requiring extensive work behind the scenes.
UK and Ireland Managing Director, Joel Burrows, explains that they are part way through a long term project to enable the company to develop the leadership skills of their top talent; bring pride and belief in the business and culture for all employees; and ensure that Lindt & Sprüngli was truly a fantastic place to work.
Lindt's HR Director, Jenny Lawrence, commented "Without doubt, one of our successes with our culture has been through creating a common purpose that everyone believes in: "making people feel special". Our engagement scores have shot to 91% because our staff believe this is a great place to work – an increase of 20% over the past 4 years."
[At last, a story that features chocolate – Ed.]  The full case study – its effect on leaders too – is here.
---
About Emenex
We help you keep your people great.
Emenex helps organisations get the best from and for their people.